Visit timeless and borderless showrooms in high definition
We live in a multi-modal world and can use our five senses to experience our surroundings. Through our VR Exhibition App, we want to take interaction with artworks to the next level.
Not only can users explore art galleries from all over the world and see every detail of each piece, but also learn about the history of the works, the artist's inspiration, and the values and themes they are communicating.

Virtually travel through international ateliers and galleries
We remove all barriers to experiencing art: time, place, finances. Explore the art you love, where and when you want. Your entry tickets are free. Whether on the go or on your couch, we help to bring the whole art world together for you to enjoy.
Customized exhibitions to meet your imagination
A single image on its own may be overlooked or misunderstood. Choose to present the art in such a way that it touches, inspires and broadens the horizons. And importantly, in a way that entertains too.

Enjoy the versatility of art
Art is limitless and affects everyone differently. Our galleries contain every style and technique, to suit any taste. We explain and describe every detail of every genre, using the most modern visualization tools to give you maximum immersion in the artwork.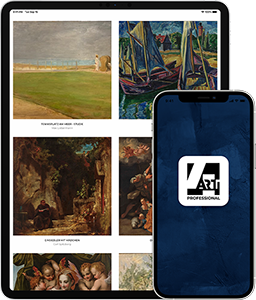 Want to achieve more and
become more profitable?